Here is a sealed box of RyJ Coronas from the 1970's. It still is wrapped in wax paper. I know opening these could "devalue" them but I bought these to smoke so I thought I would share the experience of opening a sealed box of Cuban cigars from the 1970's. Sound cool? I think so.
I will also review one of these cigars.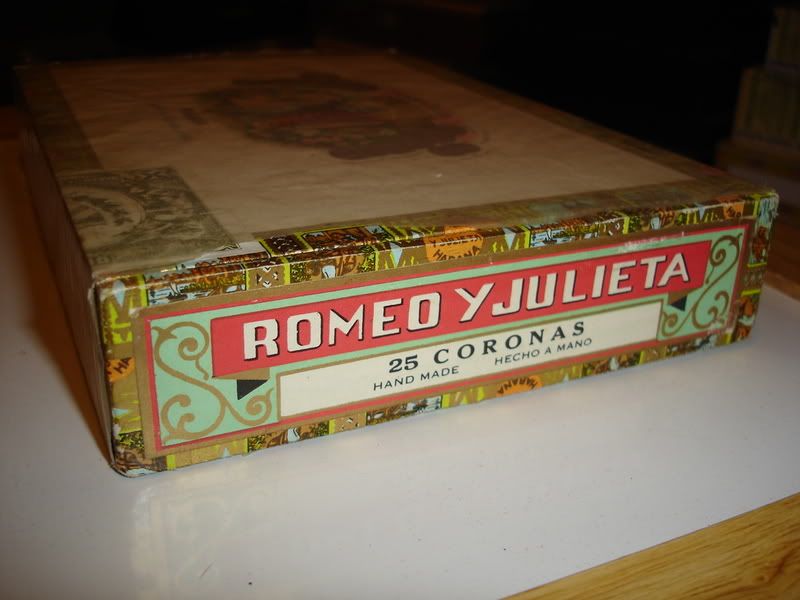 I actually do not know anything about dating old boxes of cigars but I did buy this box as from "1970's"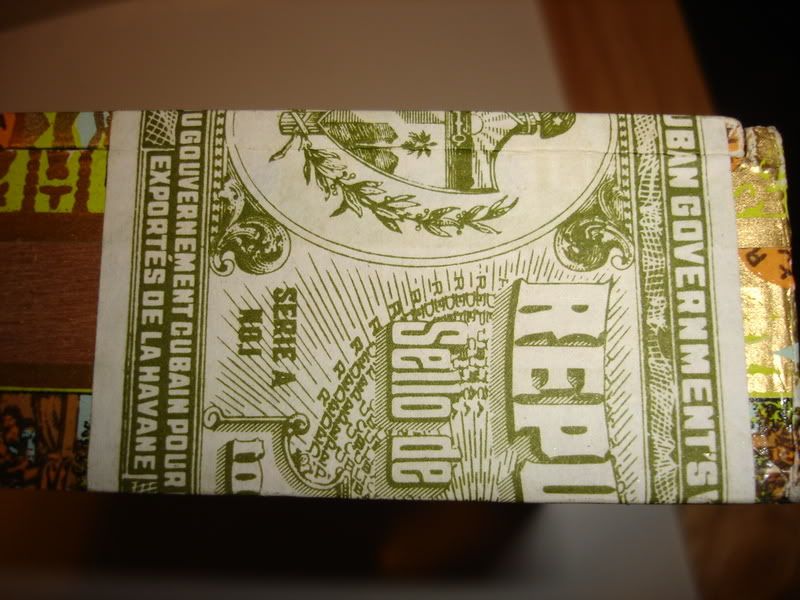 All the cigars look perfect!
Sorry the pic isn't better, it looked ok on my camera.
I chose the 3rd cigar from the left, looked like the thinnest. This is a good pic, at least.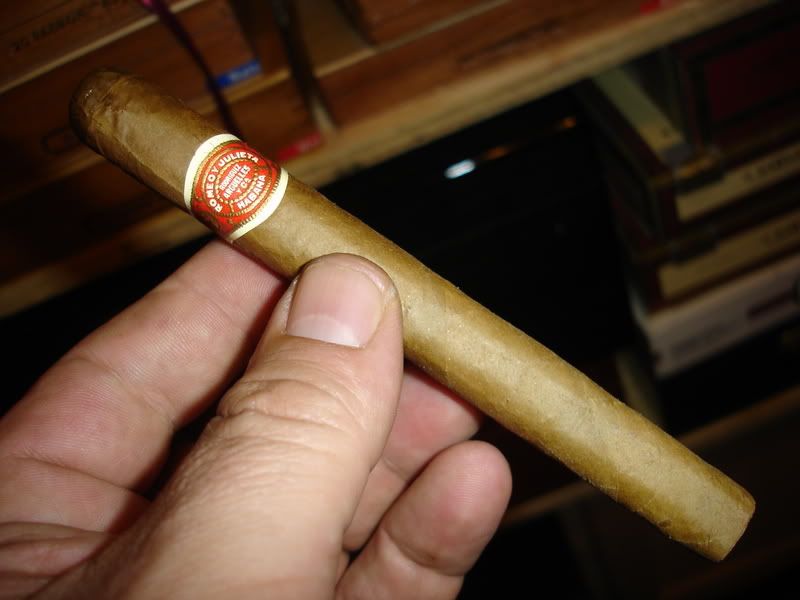 When I put it to my nose and take a good sniff I smell barnyard and grass.
The 1st inch of the cigar burned funny. In the 1st 1/2", I sensed almonds that turned to burnt almonds. The 2nd 1/2" started a toast flavor. Also I started to sense a fruit. Burnt peaches w/ hints of coconut, these flavors lasted a good way through the cigar.
After I flicked that funny looking ash, I noticed a stronger tobacco flavor w/ some hints of vanilla. Starting after the 1st 1 1/2" I picked up a lingering hint of pepper that grew stronger as the cigar went on. This mixed with the burnt fruit flavors kind of left a bitter after taste, but I did not have anything to drink with this. I think next time I smoke one of these it will be in the morning with a cup of Cuban coffee. As I entered the last 1/2 to 1/3 of the cigar Some flavors of toast and wood with hints of creaminess appeared. The Fruit flavor I was sensing turned to a burnt berry flavor for a moment.
The last nub of the cigar was almost pure earth flavor. The after taste also became bitter so I figured it was done.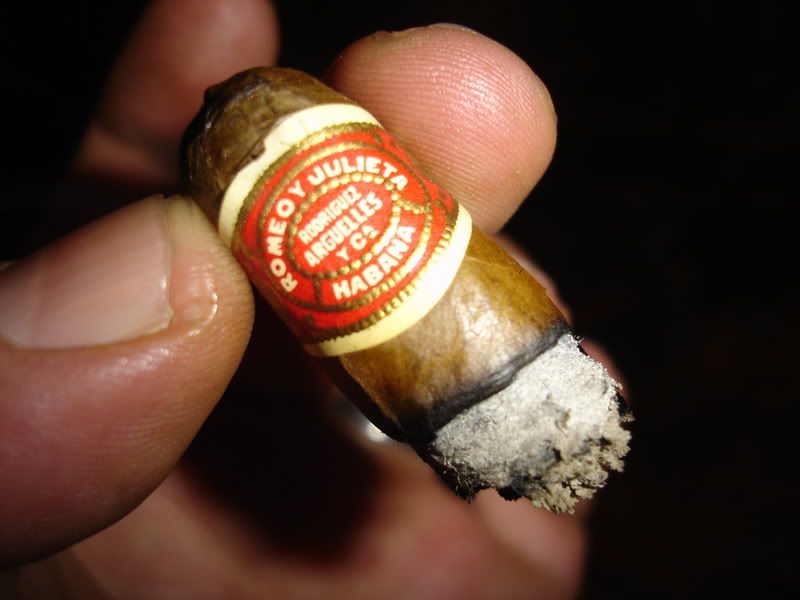 My summary of this cigar is while it is very complex with many flavors peeking in and out it is absolutely nothing like any of our modern cigars. This cigar had many things about it that reminded me of the Cuban Davidoff I had a while ago. I do like these old cigars but they are definetly not what I am used to. I am looking forward to trying one of these one morning with some good coffee. A good mood would help too
.
Edited by atuck, 24 March 2007 - 11:26 AM.