Ok, we are all kind of benifiting from my woes as we check into yet another rare Cuban beauty. This is a full box of H. Upmann Monarchs from 1998. A primo stick from what I have always heard. You will join me as I partake in one of these beauties for the 1st time. 1st off, I just love the way a box of tubos look.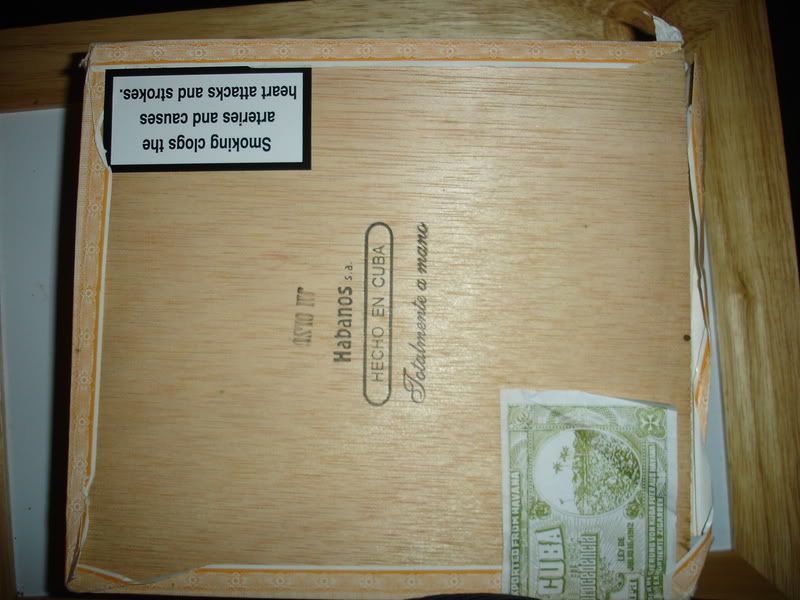 As I sniffed the foot of the cigar I could smell barnyard and hay. The prelight draw was the same with the addition of a vanilla sense.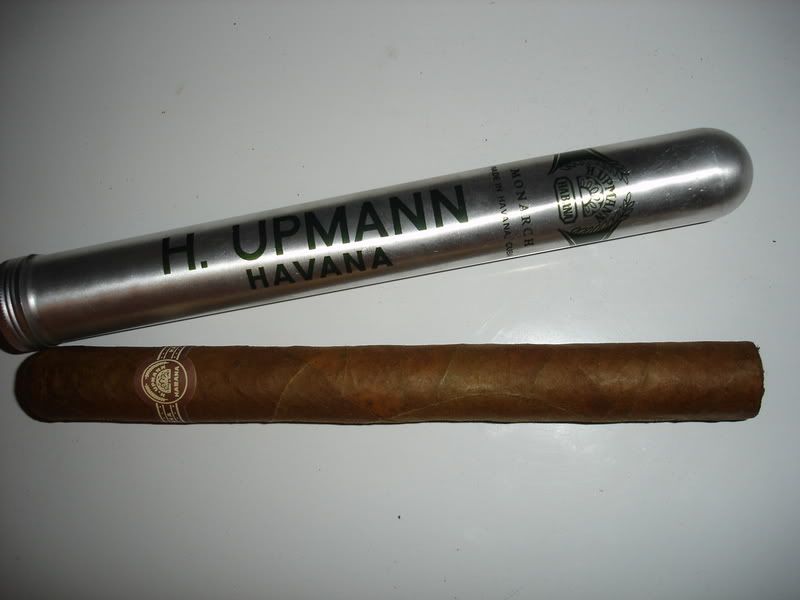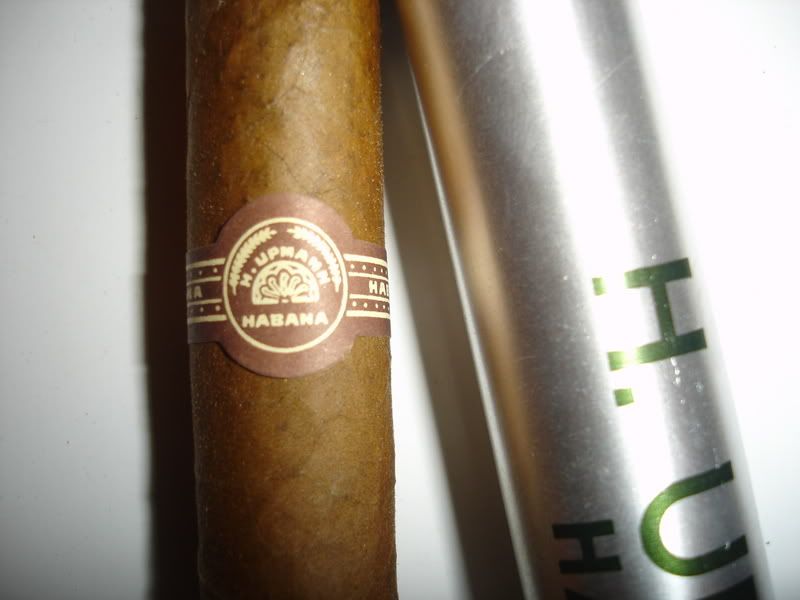 The cigar starts of with flavors of chocolate, caramel and wood. It began a very faint spiciness with almost some kind of herbal note. After the 1/2" mark I start tasting leather. As it got into the next 1 to 2" of it I sensed vanilla along with all the other flavors mentioned as they all came and went at will. As the cigar went on there was a steady increase in the spiciness.
As I got past the 2" mark I picked up an almost french toast type of flavor, I can even taste some maple. This is a DAMN GOOD CIGAR!! Into the 2nd half the spiciness starts to mellow.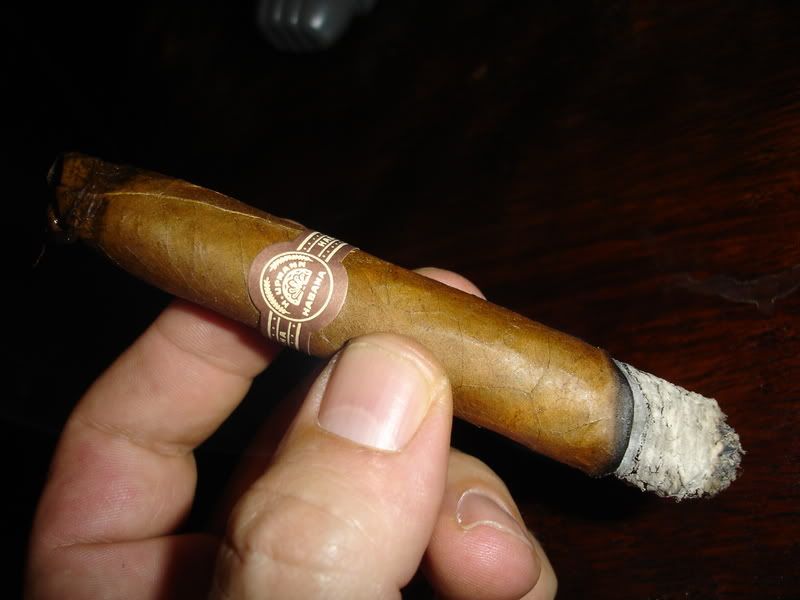 For pretty much the rest of the cigar I tasted leather, maple, toast with occasional tastes of vanilla. Also noted, in the last 3rd of the cigar it seemed to pick up a very tastey tobacco flavor.
As I got toward nub status the spiciness returns and the tobacco flavor is strong.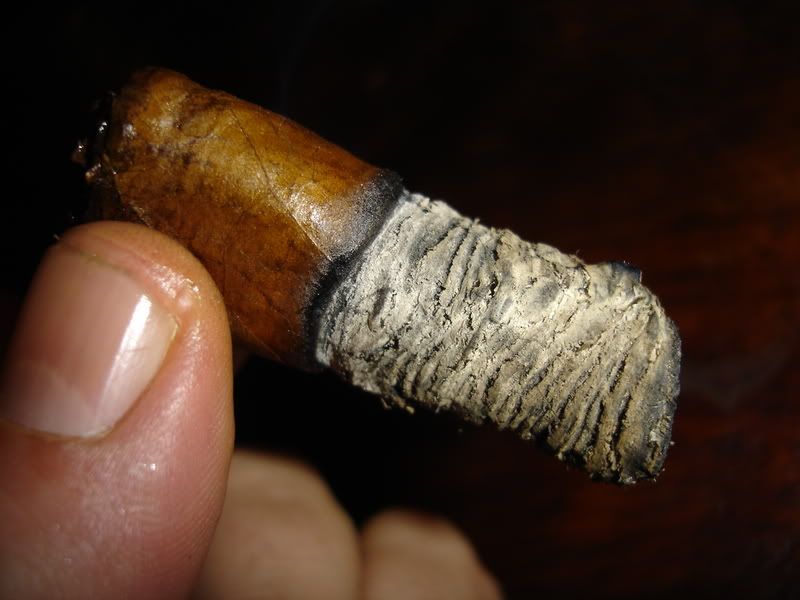 OUCH!!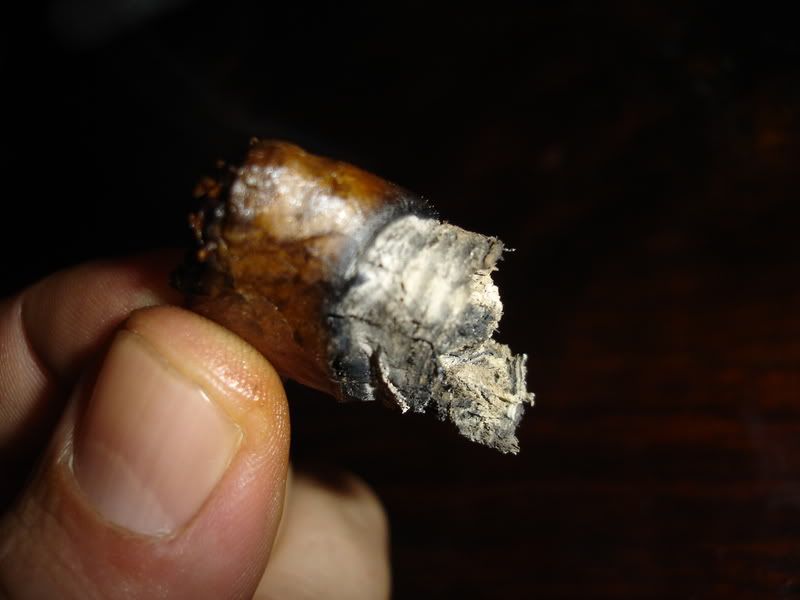 My overall impression of this cigar is that it was FANTASTIC!!
We'll see what my woes will cause me to pull out of my humidor next!
Edited by atuck, 21 March 2007 - 11:53 PM.