I diecided to smoke another Henry Clay Diamontino because I broke another one of the tubes opening it to smell it. So I figured, fuck it, smoke it. This one was way more fantstic than the one I reviewed. Now they have been resting in the humidor a while.
Anyway, with all of my reviews I have somewhat nubbed the cigar. People have even commented to me that I should have used a roach clip to get just a few more puffs. Well I went to my toolbox and found some hemostats. They work a lot better than the old roach clips that I had in high school. I could not believe how nubbed I could actually get this thing. And it maintained its flavor and complexity all through the nub stage to the end. My bottom lip has this little spot on it now that I keep rubbing my tongue on but it was fun and worth the effort
. Instead of purging I had to blow on it to keep it cooled down enough to put my lips to it.
Crazy huh?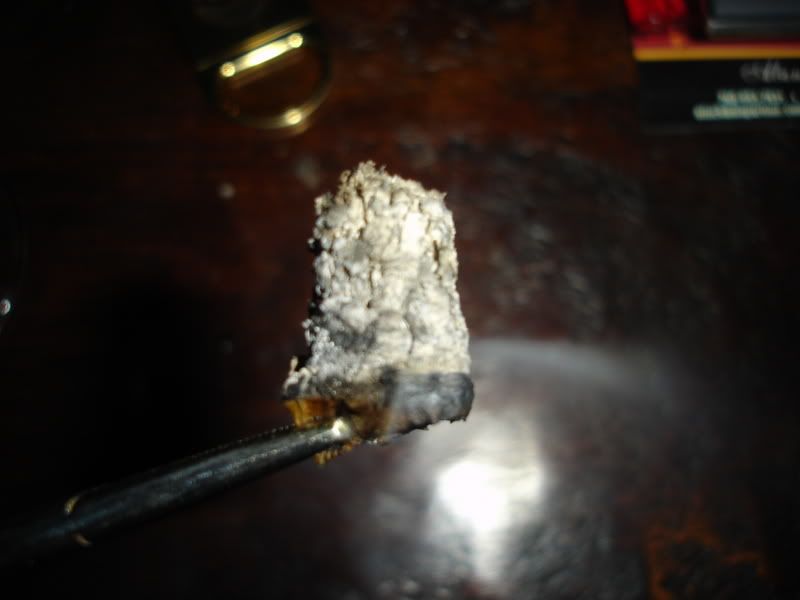 I absolutely could not go any further!!! i don't think I would do it again unless the cigar was as good as this one, maybe.