Vitals
Make: Por Larranaga
Model: Montecarlo
Size: 6.25 x 33
Origin: isom
Time: 55 minutes
Well, i enjoyed my first PL about 3 months ago and it was magnificent. It was a PC and very satisfying. Yet it was quite different than this long skinny fellow.
I remember my first PL (as stated, it was a PC) and the MC had some interesting points to make.
1. PL as a brand must have a certain complexity that is uniquely it's own. I know that have only smoked about a dozen CC's but i noticed a very similar familiarity between the two diff. sizes from this same brand.
2. CC's as a whole have a unique twang to them, it seems as if PL has a VERY bold and distinct flavor all it's own. The kicker is that there was a huge difference in the MC versus the PC that i smoked only a few months ago. The PC that i smoked was very satisfying and complex, but the range in the complexity was harder to pinpoint and note the change. Rather, it changed without notice but still i eventually could note the swing in flavor. The MC on the other hand had changed flavor on me 3 times and was very easy to point out when the changes had occured. The cigar itself started out light, airy, and creamy.... then poof, it developed a much more hearty chocolate note to it. And by the time i was ending it up i noticed a very deep leathery earthy taste which is still extremely strong on my tastebuds and its been 20 minutes since i let it die.
I never knew that the difference in shapes could have such an effect on the cigar's overall uniqueness to where it was a snap-change on your palette. (i know shape affects taste but this was drastic.. .and marvelous)
I usually steer away from anything under a 40 RG but this thing had a draw more plentiful than some coronas i've smoked (maybe because i storemy CC's at 58%). The burn and draw never let me down and the flavor was amplified by every minute that passed.
I still cannot get over the way that the cigar changed flavors in such a robust manor. It truly was a journey of an experience.
As a guy that hates small RG, i would tell anyone to try it at least once. You might just be pleasantly surprised.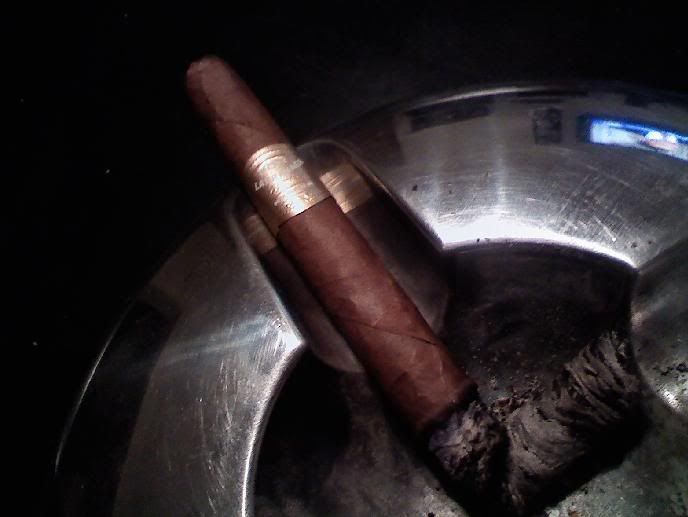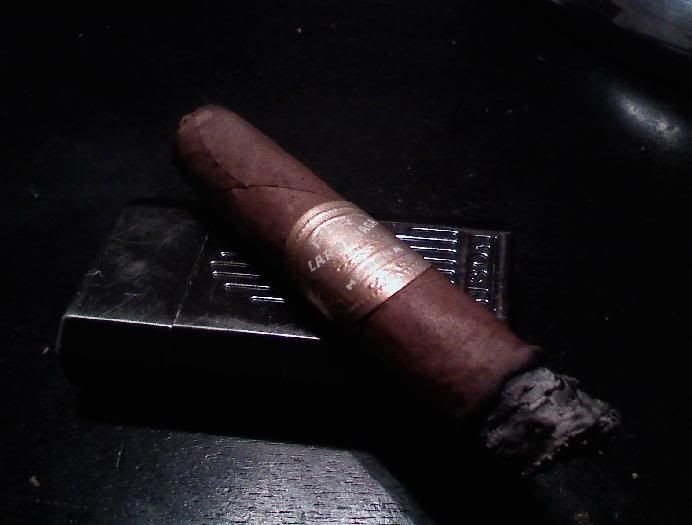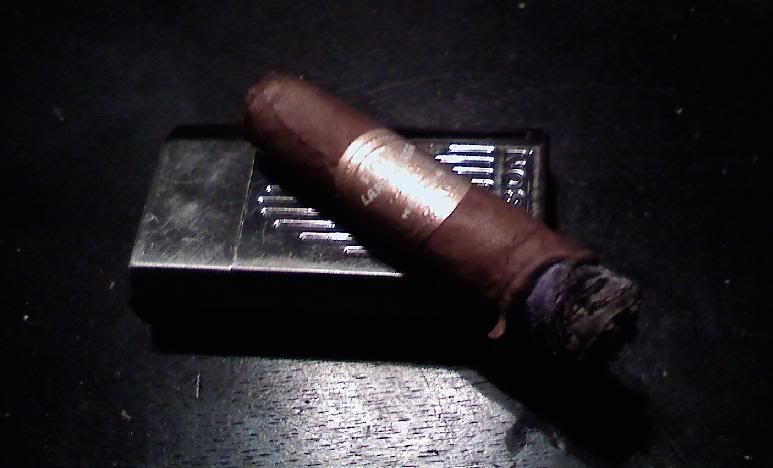 Thanks for reading,
- Bobby