So I'm out on business yesterday and I see one of these Tobacco Shops that has the "Fine Cigars" sign in the front window. I don't ever expect much walking into these places that concentrate more on cigarette sales than anything, but you never know what you might stumble across.
I walk in and see a medium sized walk in at the rear of the shop. Nothing special inside, but everything seems to be properly cared for with a good humidification system, humidity levels, etc.
I'm looking through some boxes to see if the Short Story's or Work of Art's are Maduro when a sealed box of Ashton ESG 20 Year Salute catches my eye. The next thing I notice is a price tag on it for $78.00.
I take it up front and the lady at the register gets ready to ring it up.
Me:
"Is this the correct price on the box?"
Cashier:
"Yes it is."
Me:
"Are you sure? It seems way too cheap."
Cashier to Manager or Owner:
"Brenda is this box of cigars priced correctly at $78.00?"
Brenda:
(In raspy voice that sounds like she smokes up all the cigarette profits the store makes) "That's correct! They were here from the previous owner four or five years ago. We can't seem to give those things away."
Me:
"Okay, I'll take the entire box then."
I was on cloud nine when I left. Later on I started to feel guilty, as if I had taken advantage and should have been more adamant, saying these things sell for about $450.00 a box.
My wife thinks I did the right thing in questioning it and really did not even have to do that.
What would you have done?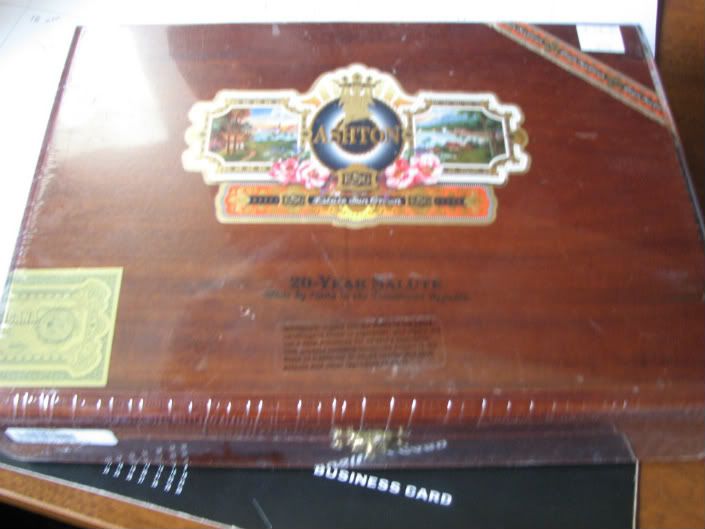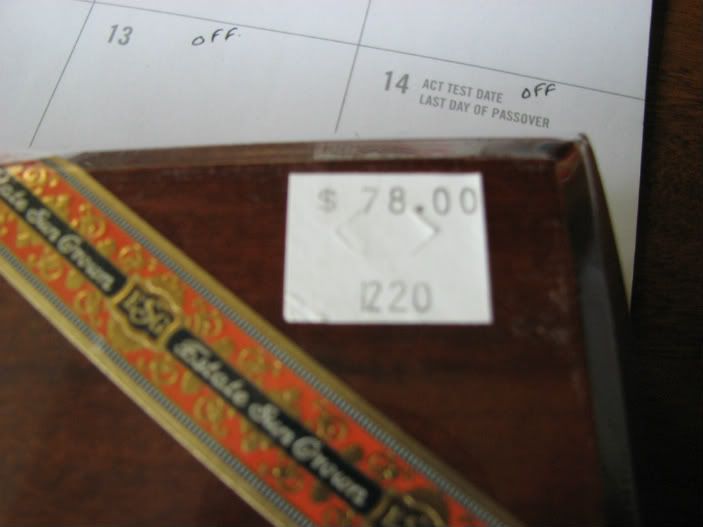 Edited by jfields, 05 April 2012 - 10:27 PM.