Hi guys ! I'm back from my trip and I wanted to post a thank you note for all the guys who answered my first thread asking for tips and suggestions. While I'm at it I also wanted to thank the CP community for the wealth of knowledge accessible here. I read a lot (like almost all of the threads in the Cuban section, my girlfriend tought I was going crazy !) So thanks to all of you who contributed to the forum during the past few years I owe you one (I would probably been ripped off twice ! lol).
The trip was great and I learned the meaning of the smoke what you like and like what you smoke thing. I tried a lot of brands while being there and will jump to the list right now instead of bothering you guys with the sunny trip details.
The first day I tried a Monte Cristo tubos, tasted erverything I remembred from the brand. While I like the cigar it left something like an urge to try other brands I've never tasted. (no pics I was too far from my luggages)
The second day I smoked a punch coronation since I wanted to compare with the one I smoked before leaving (to taste the difference between semi aged and 'brand new'). And there was one! Only thing that deceived me is the way the bartender cut the head of the cigar (trying to be nice)…He literally chopped off the head of the poor cigar, but hey it did not stopped me from smoking it anyways.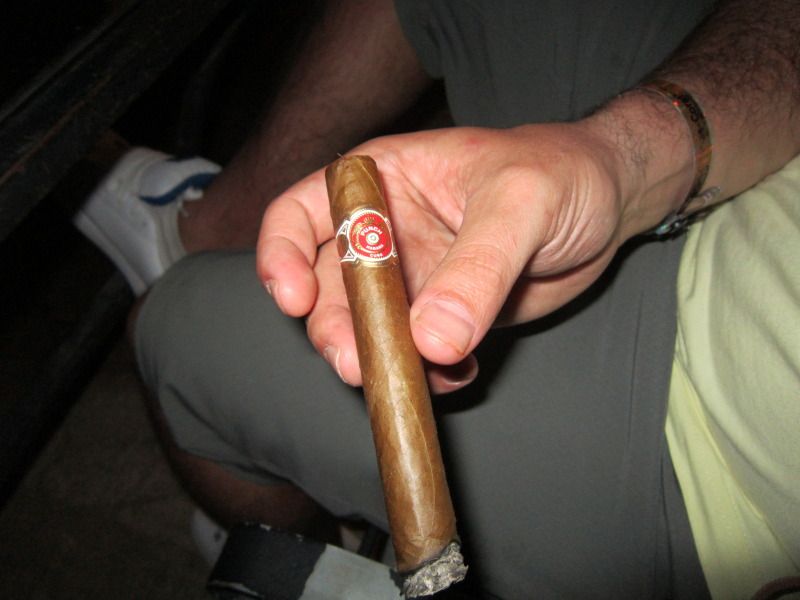 The third day I tried a Partagas (upon the suggestion I got). Nice smoke I enjoyed it and it was then that I started to really notice the peppery taste some mentioned. As I probably said before in one of my few posts all I ever smoked here were Cubans but mainly RyJ and Montes so this new taste was a good start to my taste and discover journey.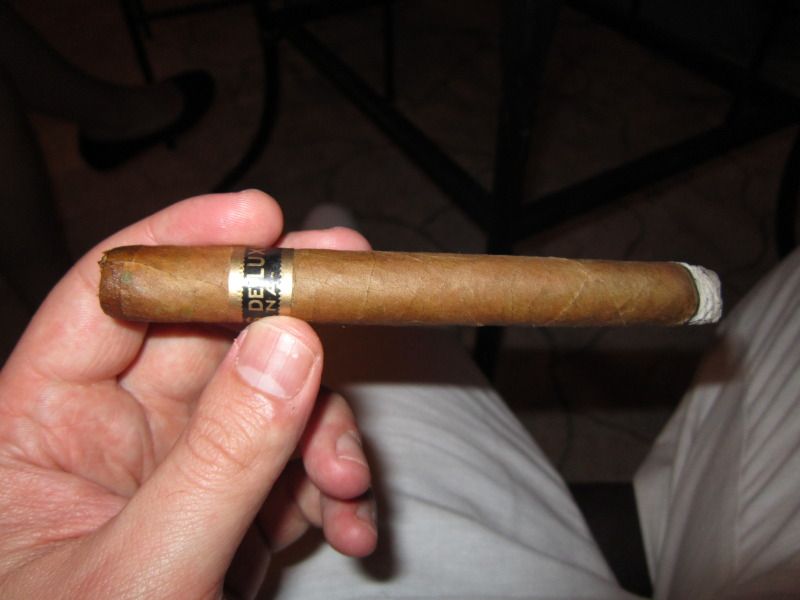 On the fourth day I went to do some recon in Varadero and drop by the first LCDH I saw (the smallest of the two) and picked up a Bolivar No2 to try after supper. That one tasted great and I really like the overall experience (by then it was my best I had tried).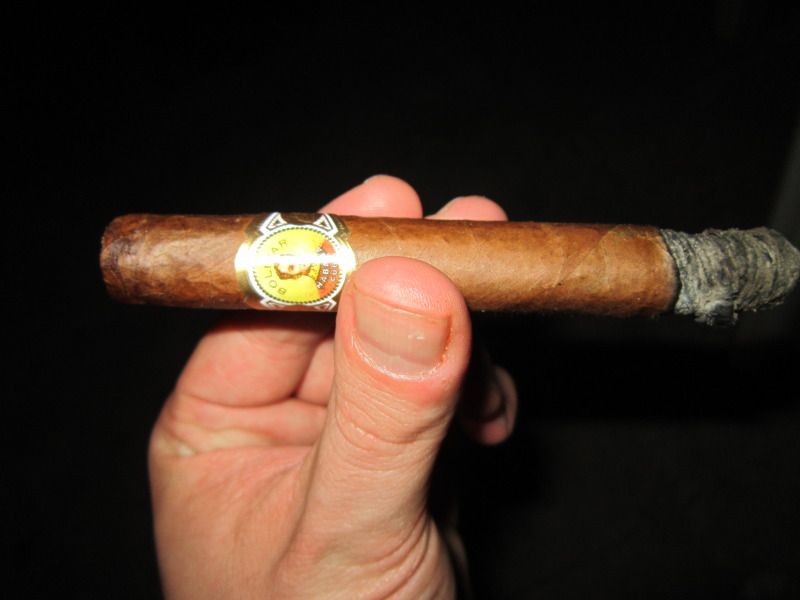 On the fifth day I 'stumbled' upon a Hoyo de Monterry wich I decided to try after reading all the nice reviews about it (after all no RASS were in sight). Now that smoke threw me off my chair, nice draw/taste/look/everything. After smoking it nearly to the end I identified Hoyo as one of the sticks I would take back with me.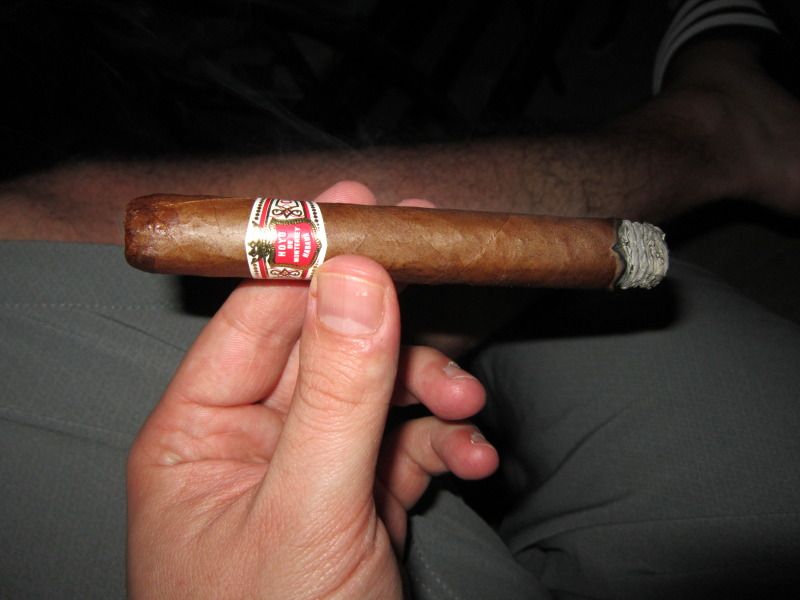 On the sixth day it rained in the morning and I tought to myself 'hey why not go to the other store and get on last cigar'. I arrived to the LCDH (the bigger one) and was amazed by all the brands and choices they had!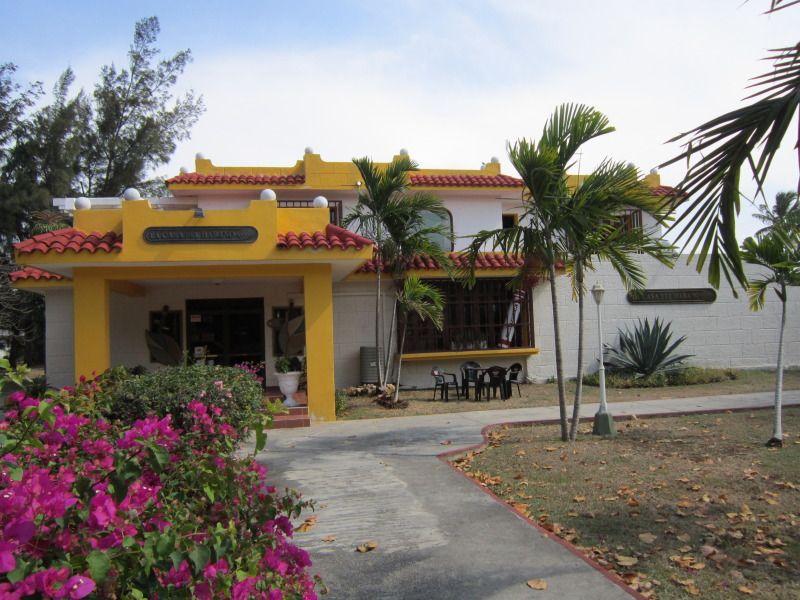 Once again no RASS in sight, either I was blind or it's a sought after smoke I guess. So as I wandered about the store trying to figure ou what to try and what to buy I asked the clerk about Behikes 52 (the best smoke of all the trip! It was simply marvellous. My Brother already has his ordre for his chrismas trip! ).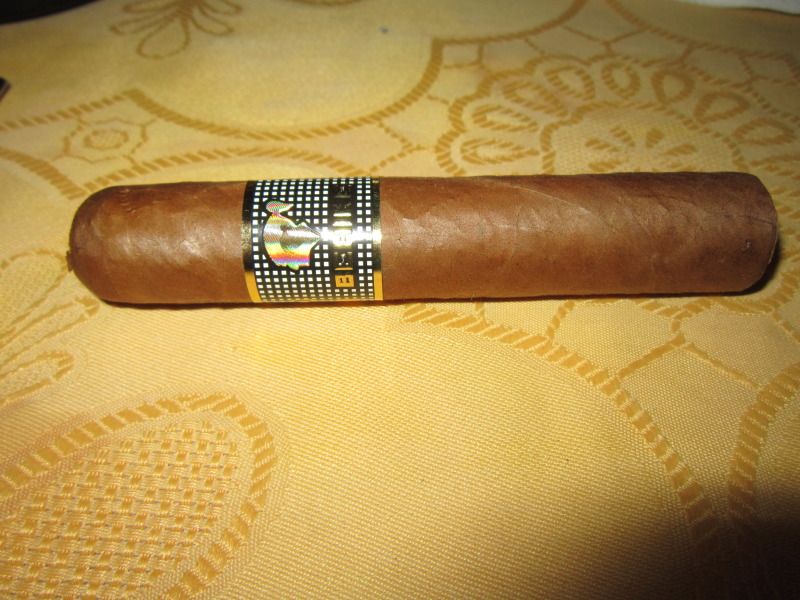 After trying to question her as how to get boxes she told me that there were no boxes lefts here or at the other store and that they were candy for adults. She continued by saying that she had on left from an open boxe to wich I replied gimme gimme gimme. I tried to pry away the empty boxe but she declined my offer rambling something about customs or something like that.
So I smoked the precious stick!
After getting the precious Cohiba (precious being the right word) I started making up my list and getting boxes out of their huge humidor (the size of my bedroom). So I was asking for:
Cohiba Robustos (RUE NOV 11) they are a classic so I tought I cannot miss those
Cohiba Siglo IV (SUB NOV 11) While being on the Cohiba trail I picked up something for a friend who asked me to bring some back (by that time I was having remorse of having said yes and wanted to keep everything for me :-)
Hoyo de Monterry Epicure No2 ( MLO FEV 12). I like the previous one I smoked so much I never gave it an after tought and just called out the name
Now I had 75 cigars and the limit was 100 (me and my GF exemption) so I was torn, buy and other 25 box or try more things. I decided the latter and called out :
Cohiba maduro 5 secretos (box 10) (MRA OCT 11). I read a lot about those and was curious about them I ' why not ! '
Not it was down to the last 15, hard to choose with all those cigars available. I turned to the limited edition counter and picked up a box of 10 of
Hoyo de Monterry EL 2011 (RUE AGO 11)
After arrinving here I tried one of the Maduros but it had the tightest draw I experienced so far....Tasted good but smoked so so. Next time I'll try cutting the head a week in advance to see if it does the trick (if not dry box it will be !)
And last but not least I lit up one Hoyo No 2 last night. Even tough it was the youngest the draw was perfect and the taste was smooth and very nice (sorry for the poor reviews I am not a experienced smoker or a good writer :-)
So there you have it i'll try to post more pick as I sort thru all the ones we took during the vacation !
Once again thanks to all of you for the help and sorry for the many english errors that might be popping in the thread!