Smoke: Don Carlos Edicion de Aniversario ~ Double Robusto
Drink: Sierra Nevada Southern Hemisphere
Tunes: not recorded
Date Smoked: 6/7/12
Wrapper: Dominican
Binder:
Filler:
Draw: Medium
Burn: Excellent
Misc: Went for about an hour
Pre-light: Colorado-maduro shade wrapper. Light veins, and excellent construction. Musty tobacco scent.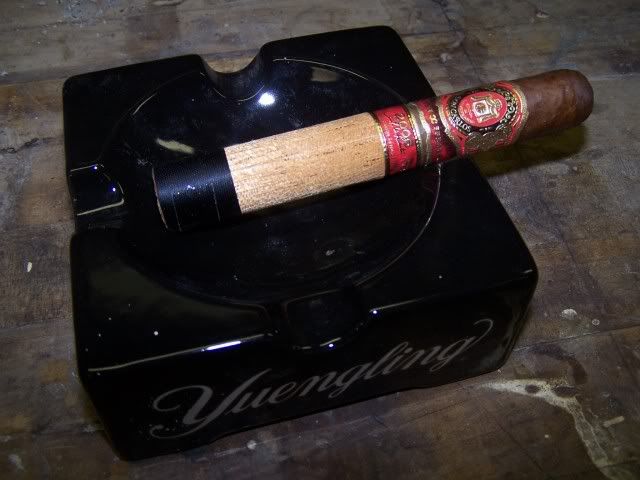 Light: Used a cedar splint. Lit easily. Medium draw.
1st 3rd: Nice peppery, yet buttery mix of tobacco and oil twang. Great balance, and great draw. Medium to full body. Residual oil on the taste. Really refined and pleasant.
Ash: Light gray. Stacks well. Holds on for about 1"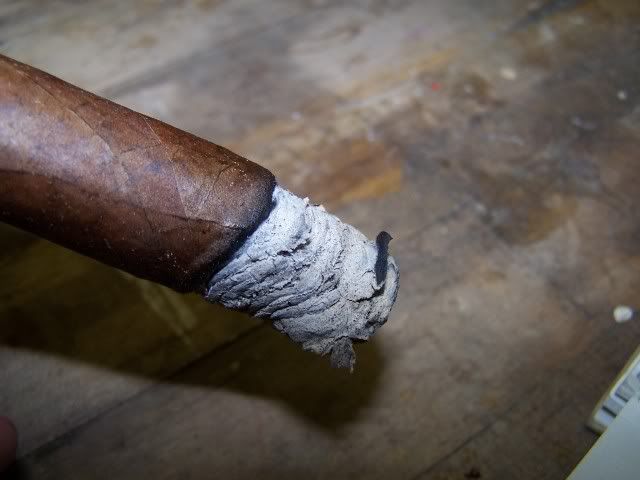 2nd 3rd: Peppery. There is a slight minty aspect. Full, rich and creamy. Really nice. Oil twang with residual oil flavor. Very characteristic of Dominican tobacco.
3rd 3rd: Oily with a sweet tobacco ring. Same profile, mostly. Very enjoyable, and there is still the faint minty flavor too.
Overall impression: Excellent, excellent cigar.
Thank you to a lil'someone for including this in a trade.
Will