So I had four 4' High Grade 3/4" MDF board laying around, I had some down time today before class, so this is what I came up with. I will tell you that I've never really built anything before, especially never with wood, so it's not perfect by an means!
I hand cut the board into the approate sizes old school style, with a hand saw. Measure twice, cut once. After cutting out all the wood, assembly was next. Glued and screwed each piece together, 13 screws on the long sides, 7 each side on the top and bottom. (The drill happened to die after drilling all the holes, so I hand screwed each screw, all 68 of them) After assembling the box of 5 sides, it was time to attach the door. Bolted on the handle, next was the hinges, I went with frameless 40lb hidden internal hinges, went on painlessly. At which point I got into the detail work, sanding down all the edges with 100 grain sand paper. I added some touch up putty to where needed it (Saw dust and wood glue) and sanded that down as well. I had a pretty smooth surface, so I quit.
Now all I have to do it seal the MDF board and seal in the internal seams well. Then I will find myself some good quality veneer to cover the ugly ass outside and find a way to get my hands on some spanish cedar so I can line the inside and make a shelf or two. I'll update again when the project in finished.
Some of the pictures are before the final product, so they have the defects that I fixed later on in the build!
Edit to add it's 4' x 2' x 2' which is 16 cubic feet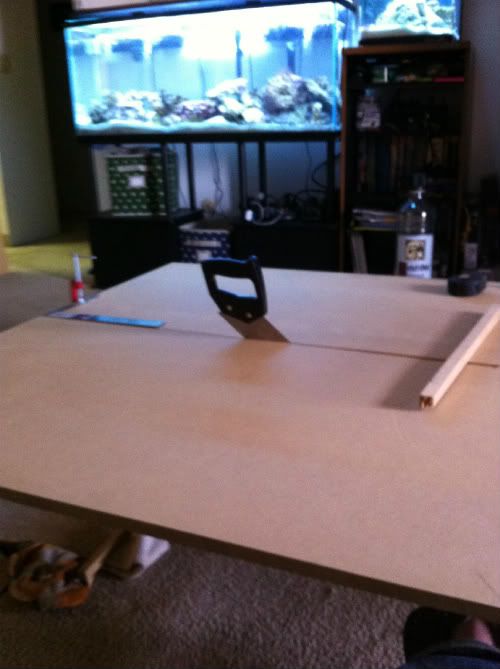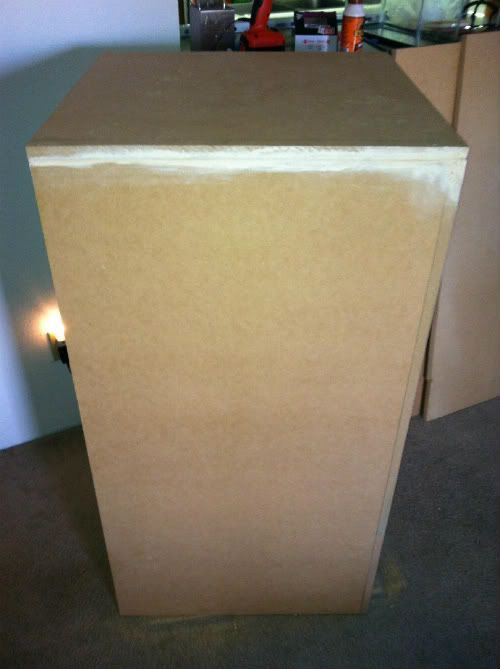 Edited by wkoti, 30 January 2012 - 06:04 PM.