Havana VI - Tatuaje Victorias
6 x 38
I was in the mood for something NC after lunch, and the red band on the Tatuaje Victorias caught my attention. I tried some of the Havana VI a while back and recall them having very loose draws that made for a powerful, overwhelming smoke. I was hoping for a different experience today, and definitely got one.
The wrapper was dark brown, coarse, and very firm. I punched the pigtail cap and pre-draw was a bit on the tight side. I fired it up and the tight draw turned out to be perfect. Tastes of leather, cocoa, hints of vanilla bean with perfect black pepper spice. It had a razor sharp burn with solid ash. Once it got towards the last third, the tobacco started to loosen and the draw opened. By that time I was ready to put it down anyway. I really liked this smoke!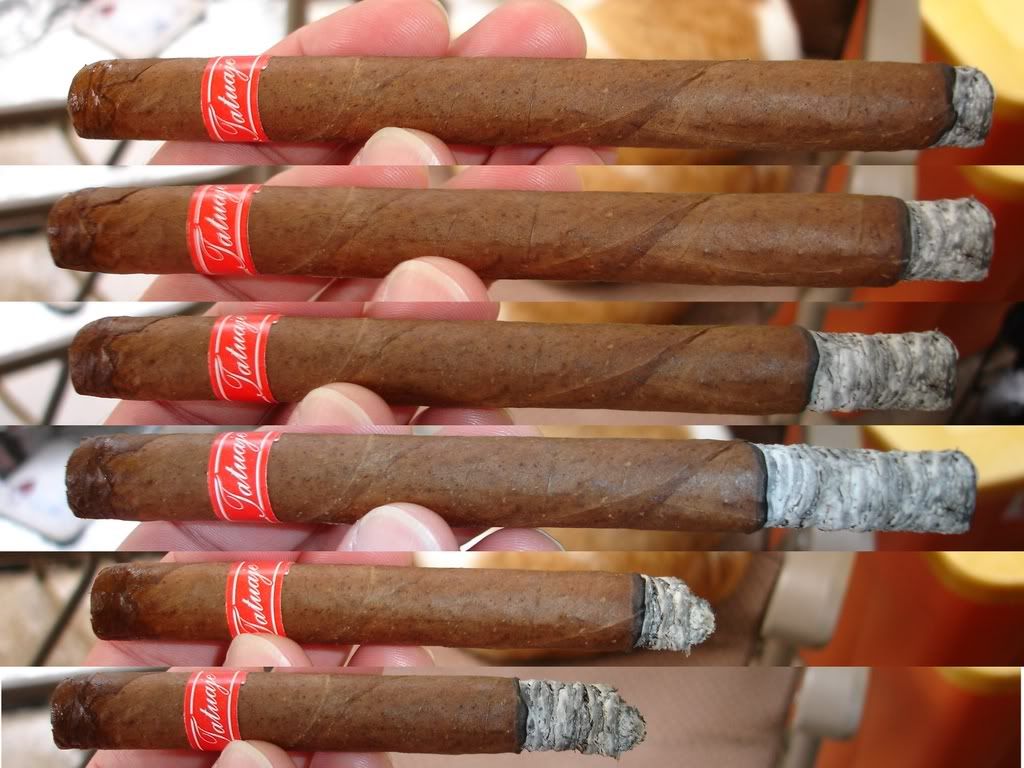 Trinidad Coloniales
5 ¼ x 44
Got this in a MAWPIF on another board and wasn't informed of the age. I've not had many Trinis, however have enjoyed the ones I have had. This was a well-constructed cigar with one vein running down one side. It was very light in the hand and pre-draw was loose. Thinking it was under filled. Loads of smoke came from the torched foot when lit. It was a light medium to mild smoke with taste of sweet fruit and notes of cedar. I could taste cinnamon as well. Okay, not fruit but floral. Flowers definitely popped into my head while smoking this. Delicious!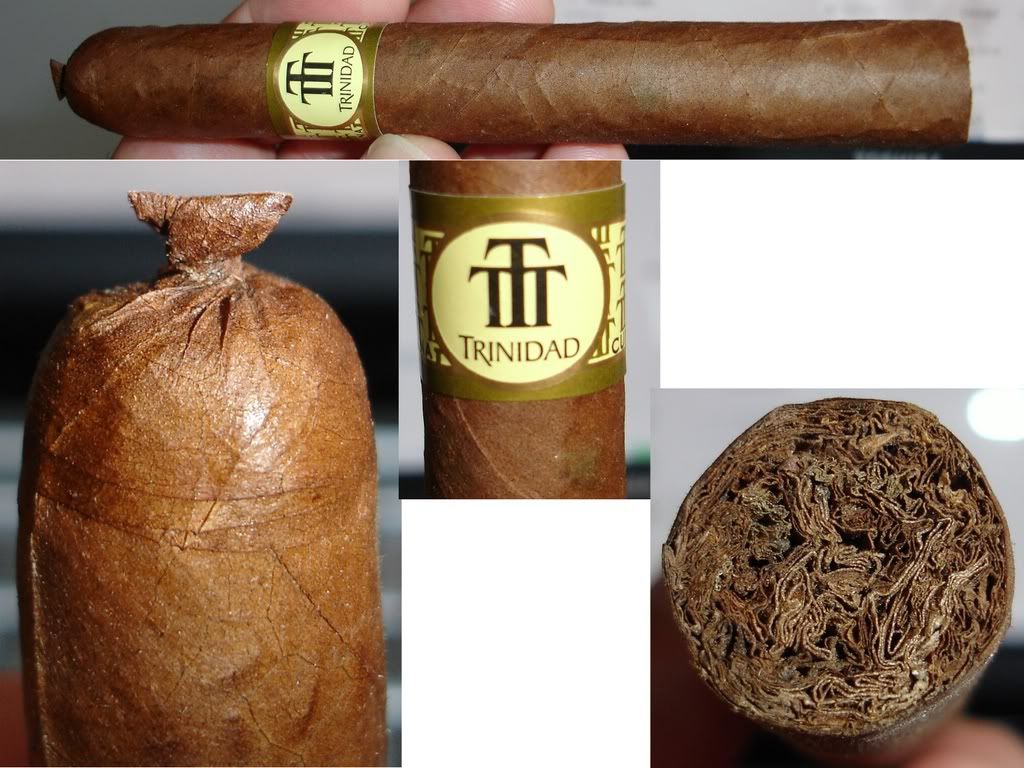 Edited by Kingantz, 17 August 2008 - 03:20 PM.