Joined

Nov 14, 2007
Messages

2,119
....yes ROPE!!!
I thought I would pass this deal along.  
http://www.cmcrescue.com/c/rope-web/
50lbs of odd sized  1/2 inch Life Safety rope shipped to my door for $88.  It ships as "small sections" below is what I received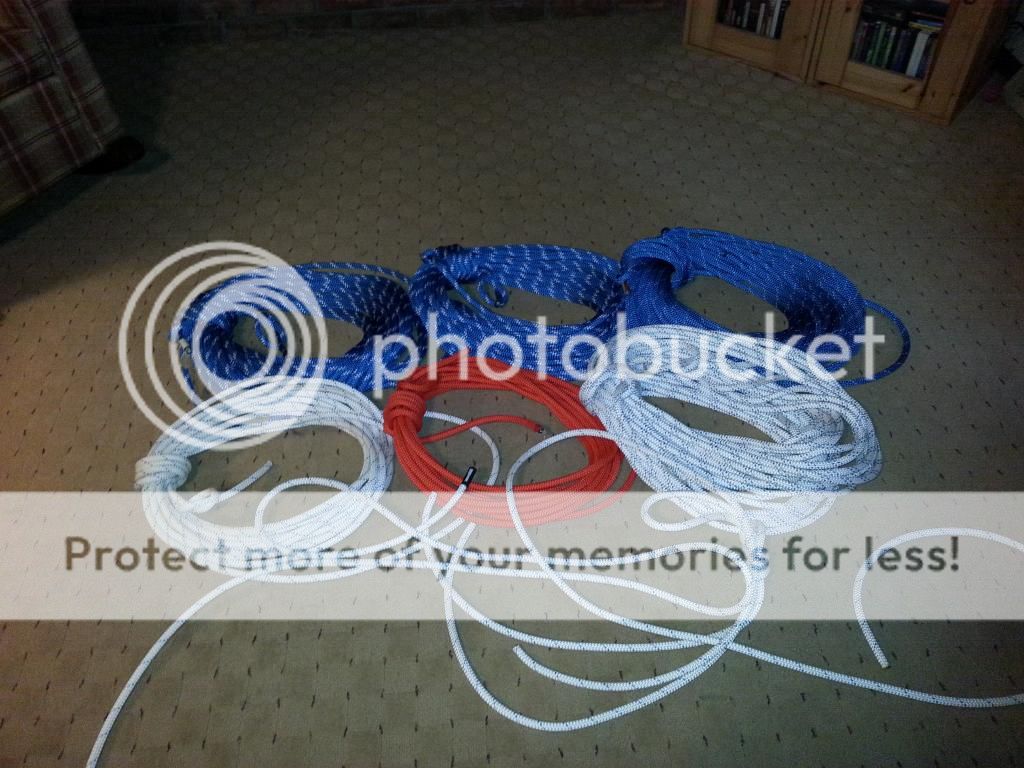 Back to Front, Left to Right  
130 ft New England KM III,   120 ft New England KM III,  130 ft Static-Pro Life Line  
50 ft Static-Pro Life Line,     50 ft CMC Life LIne,            115 ft New England KM III  
3 x 10ft sections Static-Pro Life Line     (all length approximate, determined by weight)  
The way it works is they take end of spools and throw them in a box.  When the box reaches ~50lbs they pack the box up to ship out.  This is, to my knowledge, only available over the phone and  may not be able to be back-ordered.  When I called they had a couple of 1/2 inch boxes ready to go, but said the 3/8 inch might be a week or two.  
This rope retails for over $1/ft and I was told I would get approximately  500-550ft with no guarantee on section length.  By weight I figure I got ~620ft for $88, which comes out to $0.14/ft.  
Cue Boondock Saints Jokes