He's watching.............
Today we've been married 18 years, and my gift was this Boswell pipe. My wife told me she had this in the works since January. She coordinated with JM, BrewMeister and now I just found out with Handyman Dave! It's a Bulldog sitter (same style as the one I got a couple of weeks ago :whistling
with a inlay of a heart with a lock in it (our last name is Lockhart) that was crafted by Handyman Dave!! It's beautiful!!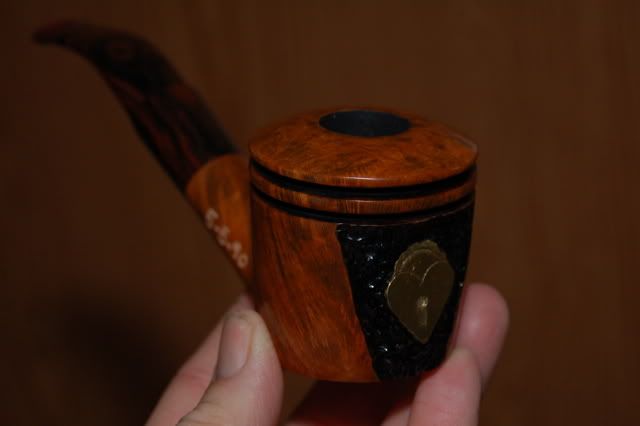 A BIG thanks to Tim for helping the wife out, and Dave for his craftsmanship!!! You guys are sneeky, and I'm proud to call you friends. :thumbs: :thumbs: :thumbs: