Joined

Mar 23, 2011
Messages

231
Well i said i would post my thought on the Padron i was recommended. I don't think everyone needs to know the specifics seeing everyone pretty much knows them.
Padron 2000
Slightly dark wrapper, but WOW what a amazing smoke!!! it was Phenomenal!!! I wanna give a personal thank you to those who suggested i try the x000 line! For the price, although it was at the local store (which i got to talk to the owner which was interesting.) with a price of $6.49. Not sure where that is in compare pair to buying online. but wow a great bang for the buck compared to others i have tried. It had nice white/gray ash. The pull was perfect not to hard but not to light. The flavor was primo, nice subtle hints of spice and very creamy. smoke time was between 45 to a hour. i may have been savoring a bit too.
It was so good it is one that i had to remove the paper ring in which it still had amazing flavor. Here is a pic before i made it that far.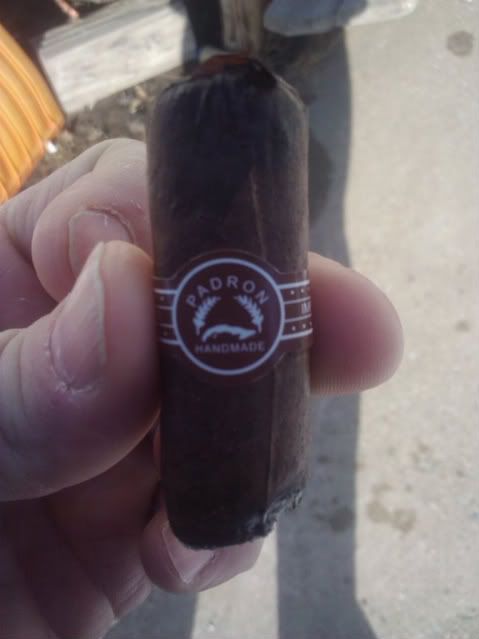 Padron 3000
This was lighter in the wrapper compared to the 2000 and also a bit longer. The light up was well. It had the nice white/gray ash also. The pull was a tad light though and seem to make for a shorter smoke time but still a good smoke. The price was $7.49. the Flavor was good but i don't think it was as flavor full as the 2000 and I don't know if that has anything to do with how light it may have been rolled with how light the pull was. ( hopefully someone can give me some pointers on these variances on whether i am right or wrong
)
All in all i have a go-to smoke now....the 2000 :thumbs: . I will try the 3000 again for sure. I still have a 4000 to smoke yet but I'm gonna wait a bit before i do.