Joined

Mar 23, 2011
Messages

231
Well after deciding on which sun grown to try from those who suggested I chose the Fuente Chateau Fuente Sun Grown.
The setting was sunset time although cloudy. Temp was 47*. It was quite pleasant listening to all the birds. Mainly flocks of geese and seagulls and a lot of them but pleasant none the less being in the city. This cigar was accompanied by a Coors Light (bottle) which they seemed to go well with each other.
The light up was quick, but after about the first half inch the burn went uneven and needed a touch up.
The first 1/3 had a notable earthiness with hints of spice and leather, all the while slightly creamy.
The 2/3 still had a prominent earthiness to it with a bit more leather with little spice. What i found interesting is it had some hints of a woodsy flavor that i just couldn't pinpoint but it was a nice smooth flavor and a nice little surprise. Had to do a couple of touch ups as it seemed like to burn uneven.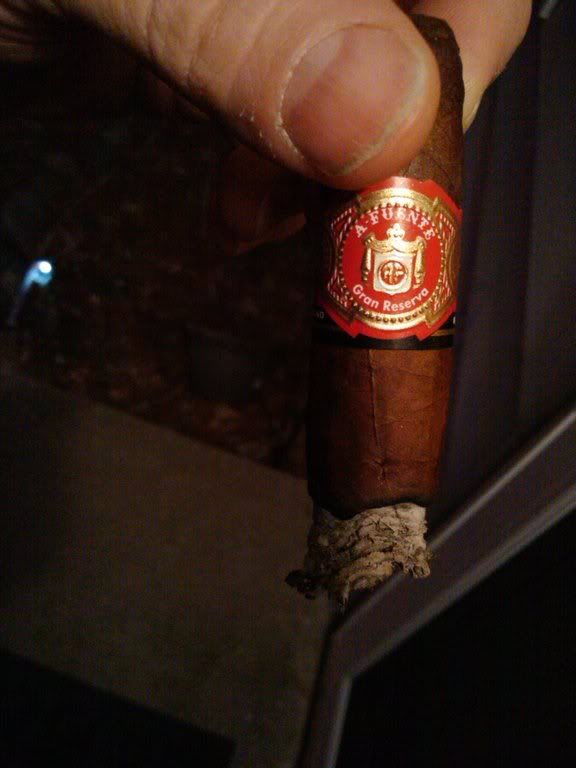 The 3/3 still had the earthiness to it with more of the woodiness and the spice came back which was a nice combination of flavor. There where still subtle hints of leather. Started to have draw issues and the wrapper wouldn't keep up with the filler.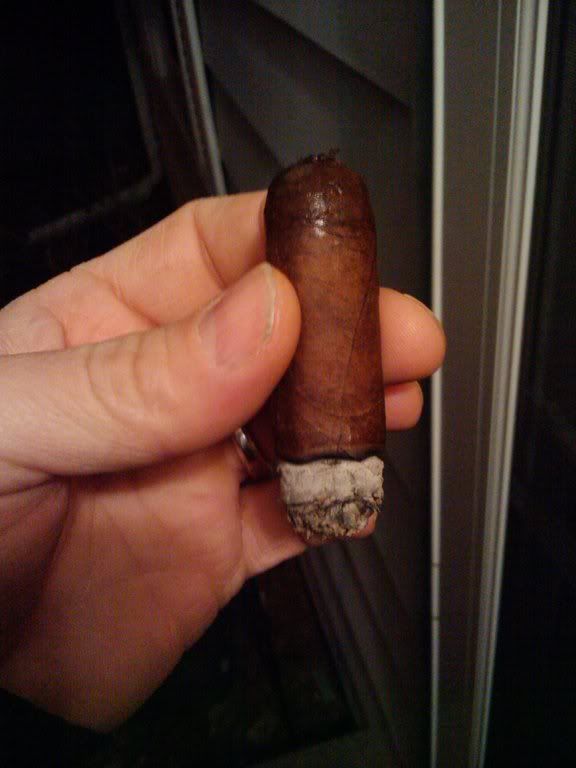 Overall this was a great smoke with minor issues that could be just a one off problem. The flavor was consistently mild through out the whole smoke duration. I would smoke one of these again without hesitation.
Hope you enjoy! Thanks to those who suggested this smoke!
Tim