It's not a lie if you believe it.
Joined

Dec 1, 2004
Messages

1,393
First, I apologize for being late in posting this. We are putting up a fence in the backyard and they cut our lines when digging for the posts. We have no internet at home so I had to wait until I got to work.
With that out of the way, I experienced another incident. Who is responsible for these sequence of events?
I got home from work on Friday and my wife gave me "the look." No, not that look you pervs! :laugh: The look where your wife thinks you're an idiot, which for me is most of the time. She said "you got another package." I let out a little giggle when I saw this:
After going through the last package and seeing some others posted on here, I wasn't sure what I'd find inside but I knew it would be special. Here was the inside after opening: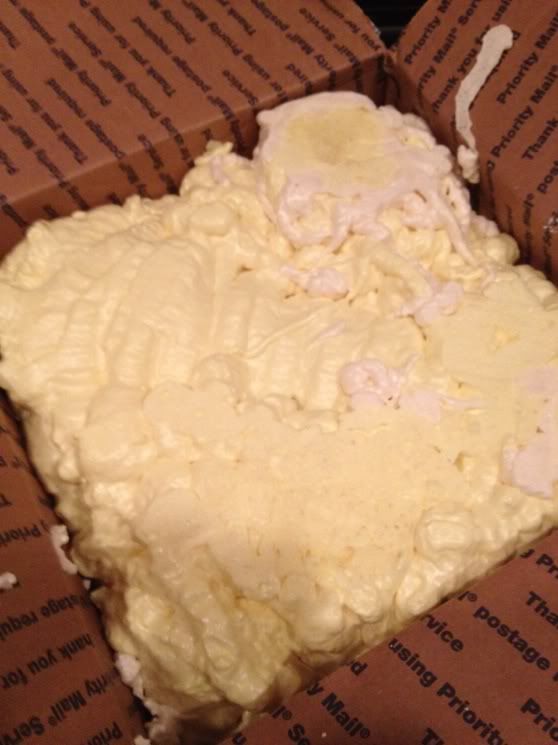 I had been foamed!
After chipping away some of the foam, the bomb canister had been located: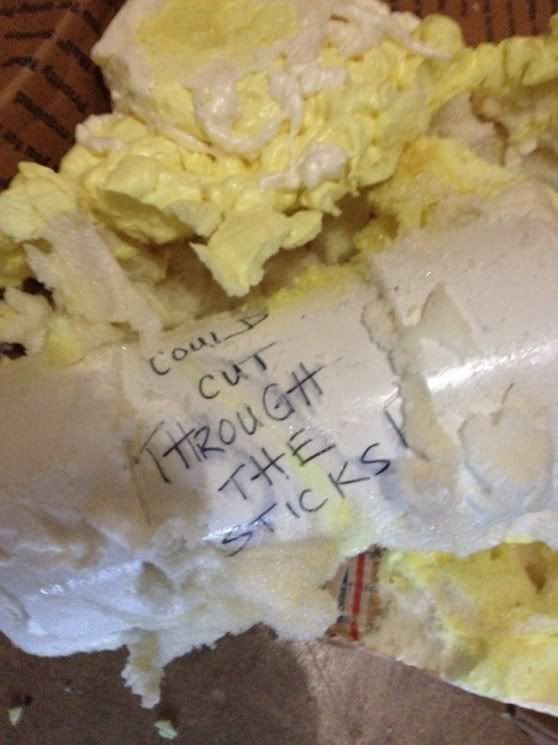 Classic. Here it is with all the foam removed: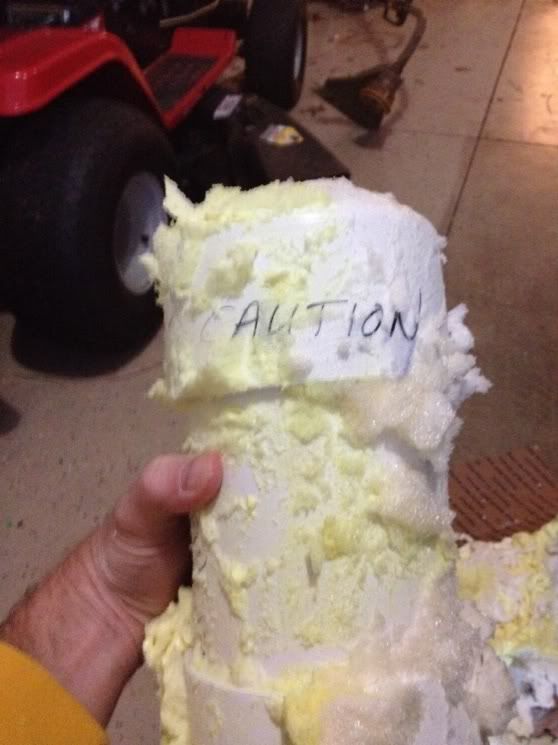 Now how the heck do I get this open? I resort to my old standby, the mallet and flat head screwdriver. It's about the only tools I own, so I gotta make it work! I wedged the screwdriver around the canister end and finally got it open: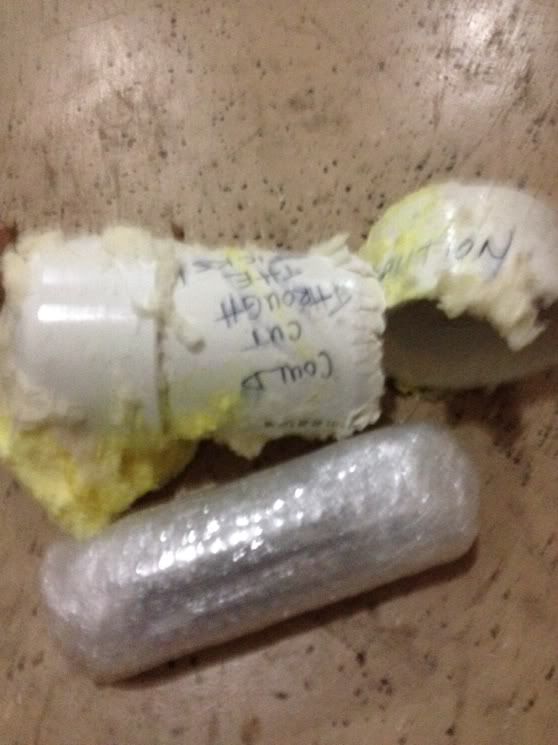 And here is a picture of the goods, with my proud tools of choice: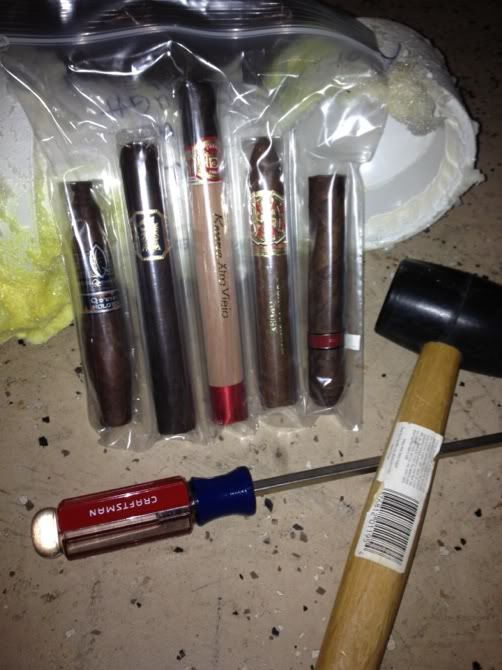 These two packages have been a lot of fun and I thank the bombers. There is something really cool about being bombed out of the blue and I really appreciate it. But please stop. Do not poke the bear……
(Reward to anyone who rats these two out, PM me) :whistling: