Joined

Jun 5, 2005
Messages

2,419
Here we go again with one of Atucks wierd old cigar reviews
, w/ lots of pics of course. ANyway, I have always wondered what it would be like to smoke one of those old Candela cigars that were so popular years ago. I have seen many but most are in bad shape to the point where you could not pay me to smoke it
. But, I came accross these. These are from the 1950's and have been properly stored ever since they were made. These even came w/ a letter from one of the living members of Corral family. The company that made these was Corral, Wodiska Y Ca. These have been stored by the family the whole time. They are in absolutely perfect condition
.
They came in a cedar lined tin chest, pretty fancy looking IMO.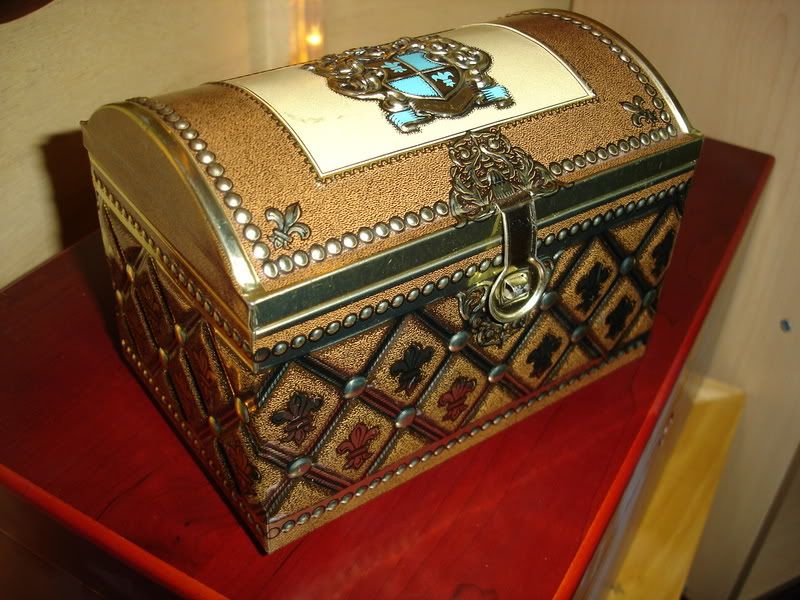 Nice gold foil paper lining!
Can't believe that they have been sitting there, undisturbed, for 50 something yrs.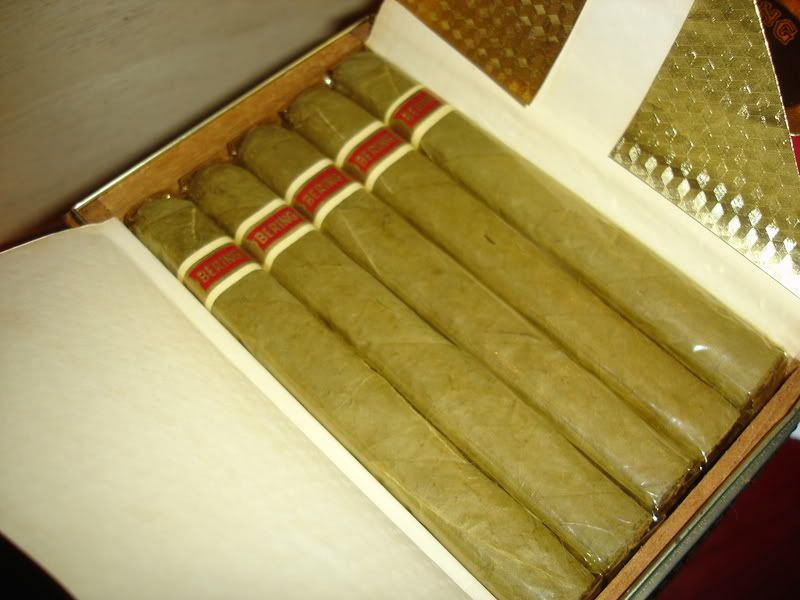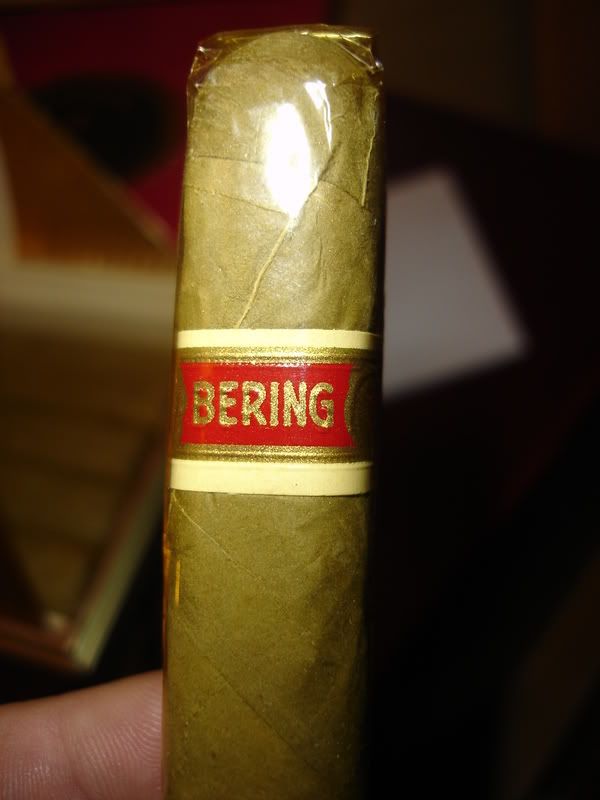 Here is a copy of the letter that came with these.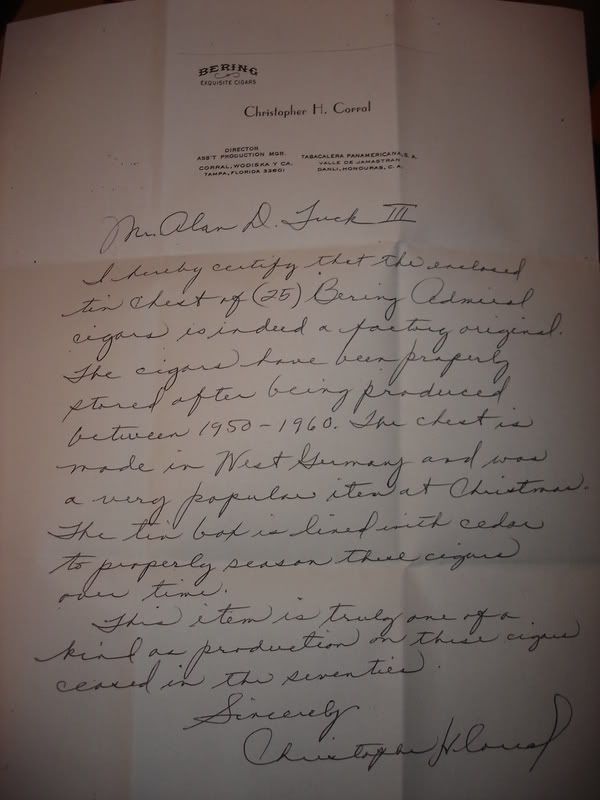 Nowhere on the box or in even talking to these people is Candela ever mentioned but as you can see here it is definetly green like this Montesino Candela Diplomatico. They are both about 5 3/8" by 40-42.