Where did all my money go?
Joined

Jan 25, 2007
Messages

12,508
I've been seeing all these full grain recipe's I've wanted to try for some time now, trying to get away from extract. Two of them were from Justin and Alan, but I didn't realize how much grain was involved until my ingredient orders showed.
Needless to say, fifteen pounds of grain and several gallons of water will not fit into a 20 QT. kettle.
My wife got me this sweet 15 Gallon Stainless kettle with a built in drain, temp gauge, and bazooka screen. The pictures don't do it justice, because this thing is HUGE! She also bought me a 50ft. copper immersion chiller to go along with it since putting my kettle in a sink full of ice water is no longer an option. She got it all for around $300.00
What do you think?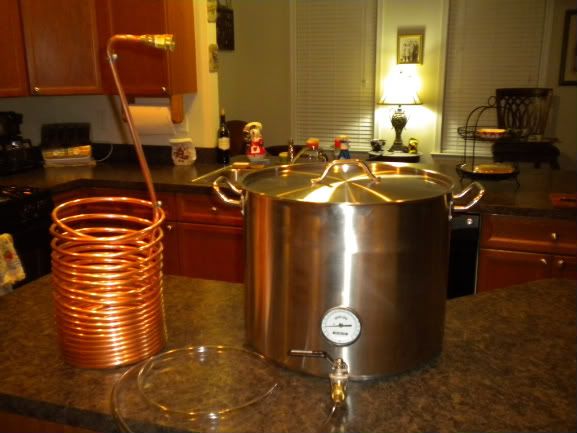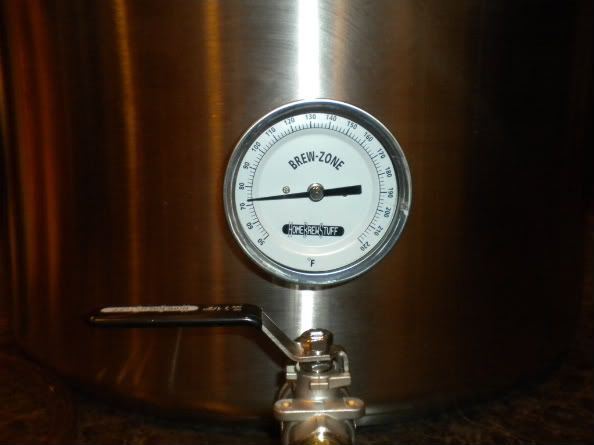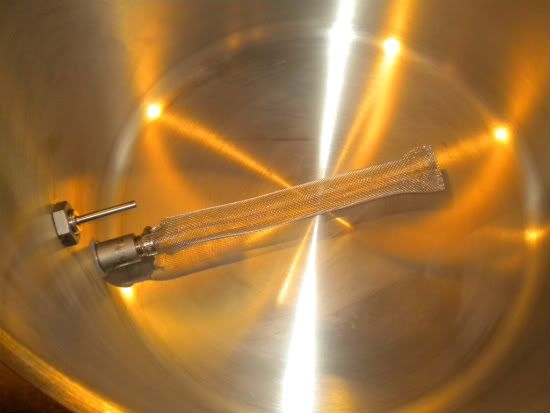 Getting ready to brew a 5 gallon batch of coffee stout and smoke an 858 Rosado in the garage as we speak.